Southeastern Pennsylvania Podiatrists & Staff
Bux-Mont Foot & Ankle Care Centers in Warminster & Newtown
In addition to our friendly, qualified, and compassionate staff, we offer Board Certified surgeons who are extensively trained in all aspects of podiatric medicine. Continue reading to learn more about their background and credentials.
Dr. Howard S. Shapiro
Dr. Howard Shapiro completed his doctorate at the Temple University School of Podiatric Medicine in Philadelphia, PA. He then completed his residency training at Hahnemann University Hospital, where he held the title of Chief Resident in his final year.
Dr. Shapiro has extensive training in all aspects of his field as well as foot and ankle surgery with a focus on forefoot surgery, pediatric and adult flatfoot reconstruction, trauma, sports medicine, and Charcot reconstruction surgery.
Dr. Shapiro holds Board Certifications by The American Board of Foot and Ankle Surgery in both foot surgery and reconstructive rearfoot and ankle surgery as well as by the American Board of Podiatric Medicine. He is a current member of the American College of Foot and Ankle Surgeons, American Podiatric Medical Association, and the Pennsylvania Podiatric Medical Association.
He is on staff at St. Mary Medical Center, Langhorne, PA, Hahnemann University Hospital, Philadelphia, PA, and Abington Surgical Center, Willow Grove, PA. Dr. Shapiro lives in Bucks County with his wife, Felice, and three children Jordana, Mara, and Jack.
In his spare time, he is a Director at Warminster Rotary Club, a member of Warminster Chamber of Commerce, and a member of Newtown Business Association.
---
Dr. Jack B. Gorman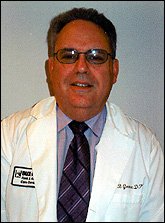 Over the years, Dr. Gorman has lectured across the country and has many publications on laser surgery, minimal incision surgery, treatment of ulcers and nail deformities.
Education:
Certifications:
American Board of Podiatric Surgery - Division of Ambulatory Foot Surgery
Memberships:
American Society of Podiatric Dermatology
American Professional Wound Care Association
Hospital/Surgical Affiliations:
Surgery Center of Bucks County
St. Mary Medical
Abington Hospital, Warminster Campus
---
Dr. Rajczy
Dr. Rajczy is a native of South Jersey. He earned a Bachelor of Science degree at Rowan University and proceeded to attend Temple University School of Podiatric Medicine. Graduating from Temple in 2010, Dr. Rajczy underwent residency training at Hahnemann University Hospital/Drexel College of Medicine in Philadelphia with a focus on elective and reconstructive surgery as well as trauma of the foot and ankle. Dr. Rajczy specializes in all aspects of podiatric medicine and surgical care from broken toenails to broken bones. Dr. Rajczy also has a keen background in wound care and had the opportunity to work at wound care and hyperbaric centers for over 2 years. When Dr. Rajczy is not treating feet he loves to spend time outdoors. Golfing, cycling and hiking are amongst his favorite hobbies. If he is not looking for his golfball or on the trail you may find him enjoying a soccer or baseball game.
---
The Staff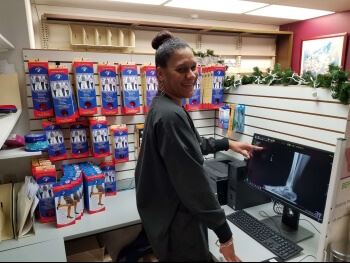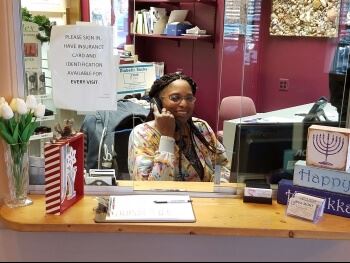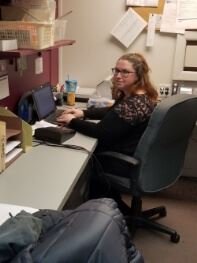 Left to right: Felicita, Guilia & Sarah